Braces and Invisalign Treatment in Magarpatta
Braces and Invisalign Treatment in Magarpatta
Smile Studio Dental in Magarpatta understands the impact of a straight, well-proportioned smile on both oral health and overall confidence. With a focus on patient comfort and satisfaction, our experienced orthodontic team uses advanced techniques and technology to achieve optimal results for patients of all ages.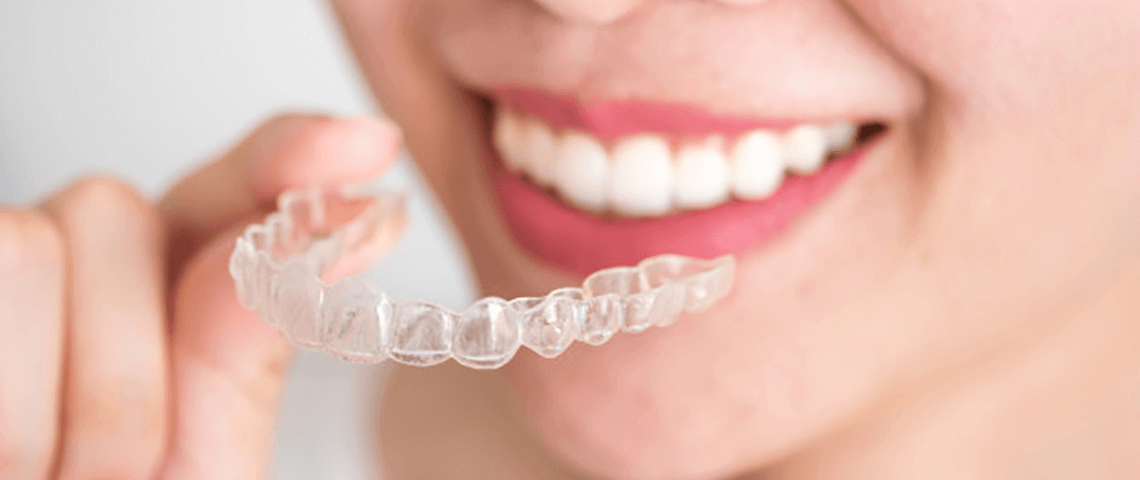 Braces Treatment: –
Braces are a proven and highly effective orthodontic treatment for correcting misaligned teeth. The Smile Studio's experienced orthodontists use traditional braces to treat a variety of orthodontic problems, including crooked teeth, crowding, gaps and irregular bites. 
The braces consist of small brackets that are bonded to the teeth and connected by archwires. With gentle adjustments over time, these wires guide the teeth into their proper positions. We personalize the treatment plan to meet the specific needs of each patient, ensuring optimal results.
Invisalign Treatment: –
For those looking for a more discreet and convenient straightening option, we offer Invisalign. Invisalign uses a series of clear, removable aligners to gradually align your teeth. These aligners are virtually invisible, allowing you to straighten your teeth without making the treatment noticeable.
Our experienced orthodontic team at The Smile Studio will design a custom Invisalign treatment plan based on your unique needs. You will receive a new set of aligners every few weeks, each one making slight adjustments to your teeth until the desired alignment is achieved.
Benefits of Braces and Invisalign:
Both braces and Invisalign offer numerous benefits for our patients in Magarpatta:-
Straighter Teeth:-
Both treatments effectively straighten teeth, enhancing your smile and overall appearance.
Improved Oral Health:-
Correcting dental misalignments makes it easier to maintain good oral hygiene and reduces the risk of dental issues like gum disease and tooth decay.
Enhanced Functionality: Properly aligned teeth can improve biting and chewing functionality, leading to better digestion and overall oral health.
Boosted Confidence: Achieving a straight smile can significantly boost self-confidence and improve your social and professional interactions.
Personalized Treatment Approach:
At The Smile Studio, we believe in providing personalized orthodontic care. Our orthodontists will conduct a thorough evaluation and consultation to determine the most suitable treatment option for you. We take into account your specific orthodontic needs, lifestyle, and preferences to create a treatment plan that aligns with your goals.
Expert Orthodontic Team:
The Smile Studio is proud to have a team of experienced and skilled orthodontists who stay up-to-date with the latest advancements in orthodontic treatments. They are dedicated to providing high-quality care and achieving outstanding results for our patients.
If you are considering braces or Invisalign treatment in Magarpatta, The Smile Studio is here to help you achieve a straight and confident smile. Schedule a consultation with our orthodontic team to discuss your options and embark on your journey towards a beautifully aligned smile.
We Welcome Your Question & Comments
Talk To Us Today And We Will Give You Back Your Smile