Cosmetic Dentistry in Koregaon Park, Kalyani Nagar
Cosmetic dentistry is that piece of dental treatment engaged with smile makeovers by upgrading an individual's smile, by and large look and appearance, and dental well-being. Any of the accompanying techniques are all engaged with cosmetic dentistry. Cosmetic Dentistry is additionally called Esthetic dentistry. A wide term is given for all dental medicines which help to work on the presence of teeth and gums. It can likewise be named a cosmetic final detail for the teeth. At our Clinic Cosmetic Dentistry in Koregaon Park, Kalyani Nagar is essentially given by Prosthodontists, Orthodontists, and Endodontists. A corrective dental specialist can assist with replacing missing teeth, reshaping teeth, bleaching, etc.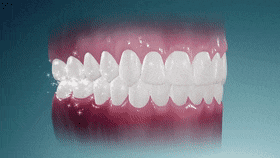 When Do You Need A Cosmetic Dentist?
A Cosmetic Dentist is expected in a wide extent of situations, some of them include:
Missing Teeth
Irregular growth of teeth
Stains present on teeth
Chipped/Broken tooth
To protect a weak tooth after Root Canal
Teeth that are too short or too long
Understanding Cosmetic Dentistry
Cosmetic dentistry goes beyond the traditional focus on oral health. It's a blend of art and science, aimed at improving the appearance of your teeth, gums, and overall smile. At The Smile Studio, we combine the latest dental techniques with a keen aesthetic sense to create personalized treatment plans that achieve stunning, natural-looking results.
The Confidence Boost: The Impact of a Beautiful Smile
A beautiful smile isn't just about aesthetics; it can significantly impact your confidence and self-esteem. A winning smile can open doors, improve social interactions, and enhance your overall quality of life. The Smile Studio understands the psychological impact of a smile, and our cosmetic dentistry services are designed to give you a reason to smile confidently.
Benefits of Choosing The Smile Studio for Cosmetic Dentistry
Cosmetic dentistry is the process of improving the appearance of a person's smile. At Dental Care Clinic, our expert dentists, Dr. Amit Domale and Dr. Rachita Domale, offer a range of services that can improve the look of your smile. Whether you are looking for teeth whitening, veneers, bonding, crowns, invasalign, or any other cosmetic dentistry service, our dentists will work with you to create a customized treatment plan that fits your needs and budget. We use the latest technology and materials to ensure that the results are natural-looking and long-lasting. Our goal is to help you achieve a beautiful and confident smile. Contact us today to schedule a consultation and find out how we can help with Cosmetic Dentistry in Koregaon Park, Kalyani Nagar
We Welcome Your Question & Comments
Talk To Us Today And We Will Give You Back Your Smile