Teeth Whitening Treatment in Magarpatta
Teeth Whitening Treatment in Magarpatta
Dr. Amit Domale is a trusted and highly respected dentist in the Magarpatta area. He brings a wealth of  experience and expertise to provide comprehensive dental care. Dr. Amit Domale has  a reputation for providing excellent patient service. Whether it's regular dental check-ups, restorative treatments or cosmetic procedures, Dr. Amit Domale strives to provide the highest standards of care to his patients. With a caring approach and commitment to patient satisfaction, Dr. Amit Domale then creates a healthy, beautiful smile, instills confidence, and improves overall oral health. If you are a doctor. By choosing Dr. Amit Domale as your Magarpatta dentist, you can rest assured that your dental needs are paramount to a trusted professional who will  deliver superior results.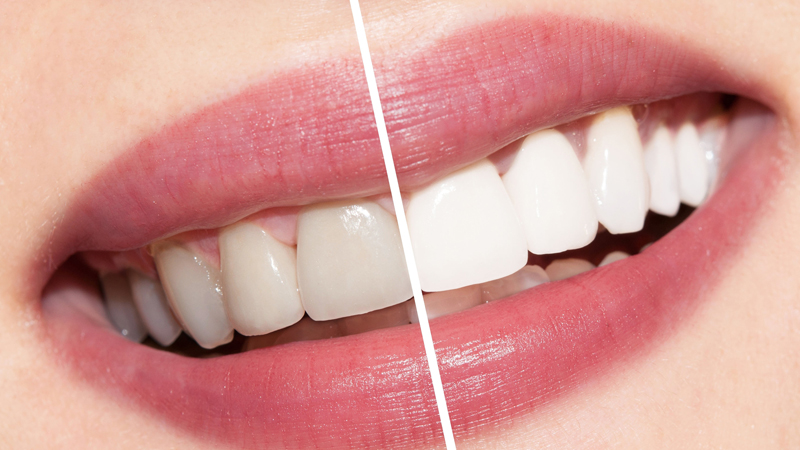 Teeth Whitening Treatment
Smile Studio Dental understands the pervasive problem of tooth discoloration and how it affects a person's confidence and smile. Our experienced team of dentists strives to provide effective Teeth Whitening Treatment in Magarpatta to reverse discoloration and restore a bright smile.
Teeth can become discolored due to a number of factors, including aging, consumption of certain foods and drinks, smoking, and poor oral hygiene. This discoloration can cause anxiety and affect the overall appearance of your smile.
With our expertise in cosmetic dentistry, The Smile Studio Dental offers advanced teeth whitening treatments to address teeth discoloration. Our skilled dentists utilize state-of-the-art technology and techniques to deliver safe and remarkable results.
We take a personalized approach to teeth whitening, considering your unique needs and preferences. Our dentists will assess the current shade of your teeth and develop a customized treatment plan tailored to achieve the desired outcome. With our commitment to natural-looking results, we ensure that your smile appears bright, yet maintains a natural appearance.
A transformative journey to a confident, bright smile awaits you when you get your teeth whitened at The Smile Studio Dental in Magarpatta. Our team strives to provide excellent care and make our patients feel comfortable throughout the treatment process.
Don't let teeth discoloration hold you back from showing off your beautiful smile. Visit The Smile Studio Dental in Magarpatta, and let our experienced dentists help you regain your self-confidence with our effective teeth whitening treatments.
We Welcome Your Question & Comments
Talk To Us Today And We Will Give You Back Your Smile