Braces And Invisalign Treatment in Koregaon Park, Kalyani Nagar
Braces and Invisalign are both used to straighten a person's teeth while at the same time improving their oral health and their smile. Traditional metal braces have been around for a long time and have a well-established track record for successful treatment. Invisalign, on the other hand, is one of the newer braces options for adults having first been introduced in 1999, so exact success rates are difficult to compare. It is, however, a very popular treatment that is constantly evolving in order to treat a broader age range and correct more orthodontic problems.
The Smile Studio, your premier destination for Braces and Invisalign treatment in Koregaon Park and Kalyani Nagar. Our expert team, led by highly skilled orthodontists, is dedicated to providing top-notch orthodontic solutions that not only give you a beautifully aligned smile but also contribute to your overall dental wellness.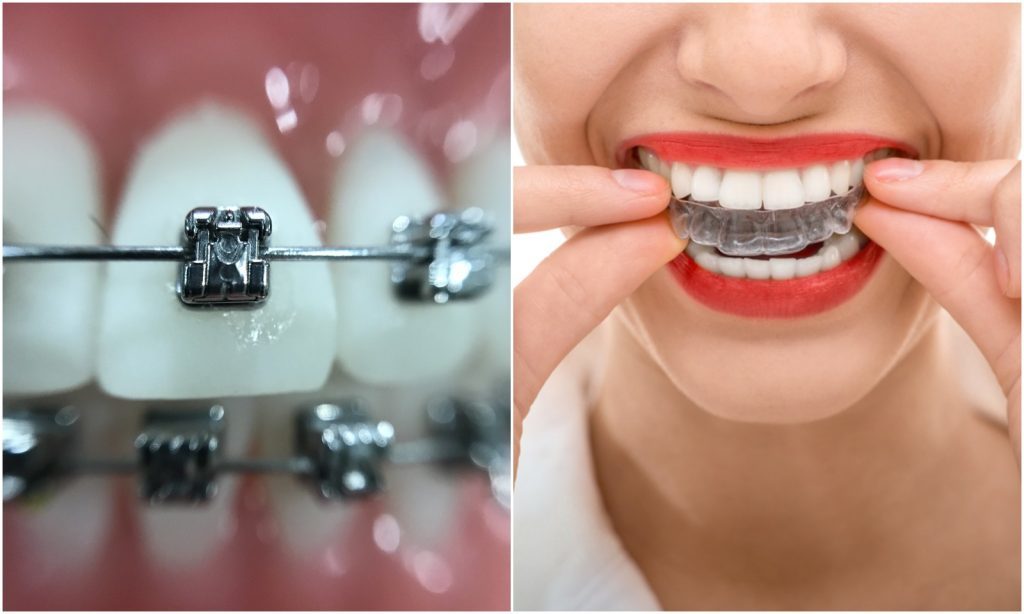 Invisalign: Clear Aligners for a Confident Smile
Invisalign is a revolutionary orthodontic treatment that utilizes clear, removable aligners to straighten teeth. These virtually invisible aligners are custom-made for your teeth and offer a discreet alternative to traditional braces. They are comfortable to wear and can be removed when eating or cleaning your teeth, making them a convenient choice for individuals with active lifestyles.
Personalized Invisalign Treatment: A Clear Path to Your Perfect Smile
The Smile Studio is a certified Invisalign provider, ensuring that you receive the highest quality dental treatment in kalyani nagar. Our orthodontists use advanced 3D imaging technology to create a digital model of your teeth. This technology allows us to map out the precise movement of your teeth over the course of the treatment, giving you a clear vision of your smile transformation.
Why Choose The Smile Studio for Braces and Invisalign Treatment?
Experienced Orthodontic Team: Masters of Smile Transformation
Our orthodontists at The Smile Studio have years of experience in transforming smiles. They stay updated with the latest advancements in orthodontic technology and techniques to provide you with the most effective and comfortable treatment possible.
Patient-Centric Approach: Your Comfort, Our Priority
We understand that every patient is unique, and we believe in a patient-centric approach. From the moment you step into our clinic, we ensure that you feel comfortable and well-informed. We take the time to address your concerns, answer your questions, and create a treatment plan that aligns with your goals.
State-of-the-Art Facility: The Perfect Setting for Your Smile Journey
The Smile Studio is equipped with modern, cutting-edge technology to enhance your orthodontic experience. From digital imaging to advanced treatment techniques, we have everything needed to deliver exceptional results.
At The Smile Studio, we believe that a confident smile can transform your life. Our commitment to excellence, personalized treatment plans, and the integration of advanced orthodontic techniques make us the go-to destination for braces and Invisalign treatment in Koregaon Park, Kalyani Nagar, Pune. Experience the joy of a beautifully aligned smile while prioritizing your oral health. Visit us at The Smile Studio and embark on a journey to a happier, healthier smile.
We Welcome Your Question & Comments
Talk To Us Today And We Will Give You Back Your Smile