General Dentistry in Magarpatta
General Dentistry in Magarpatta
General dentistry includes a wide range of dental services to maintain and improve oral health. Magarpatta's Smile Studio offers comprehensive general dental services to meet the dental needs of patients of all ages. Our experienced dental team  focuses on the prevention, early detection  and  treatment of common dental conditions.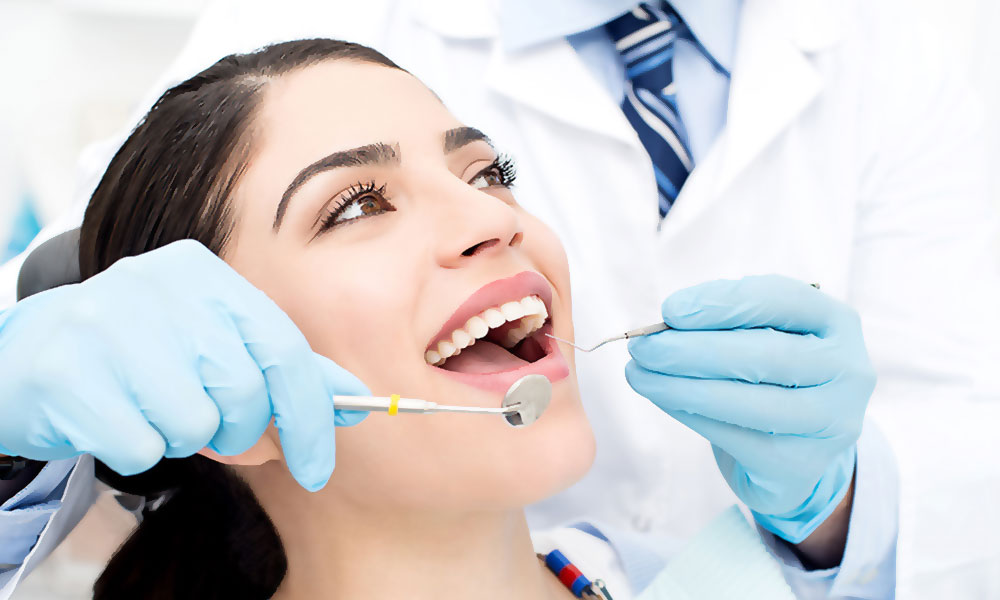 Here's an overview of Smile Studio's general dental services: 
Dental Examinations and Cleanings:-
Regular dental check-ups are essential for  optimal oral health. Our dentists will thoroughly examine your teeth, gums, and oral tissues, looking for signs of cavities, gum disease, oral cancer, and other dental problems. To promote a healthy smile, a professional teeth cleaning is also performed to remove plaque, tartar and dirt from your teeth. 
Dental Fillings and Restorations:
If you have cavities or damaged teeth, our dentists are skilled in providing dental fillings and restorations. We use tooth-colored materials such as composite resin to fill cavities, restoring the strength, function, and appearance of your teeth while maintaining a natural look.
Root treatment:
If the tooth is infected or has deep cavities, our dentist will perform a root canal treatment to save the tooth. This includes removing infected or damaged pulp, cleaning and disinfecting the root canals, and sealing the root canals to prevent further infection. Root canal treatment relieves pain and preserves natural teeth.
Tooth Extractions:
If a tooth is severely damaged, infected, or impacted, your dentist may recommend extraction. We ensure that the extraction process is comfortable and provide proper aftercare instructions for a smooth recovery.
Gum Disease Treatment:-
Gum disease, also known as periodontitis, can lead to gingivitis, bleeding, and even tooth loss if left untreated. Our dentists diagnose and treat various stages of periodontal disease, including scaling and root planning (deep cleaning), periodontal pocket reduction, and ongoing periodontal care.
Dental Prosthetics:-
If you have missing teeth, our dentists can help restore your smile and oral function with dental prosthetics. This may include dental bridges, dentures, or dental implants, depending on your specific needs and preferences. We work closely with you to create personalized prosthetics that fit comfortably and blend seamlessly with your natural teeth.
Oral Health Education and Counseling:
At The Smile Studio, we believe in empowering our patients with the knowledge and tools to maintain excellent oral health. Our dentists provide oral health education, guidance on proper brushing and flossing techniques, dietary advice, and tips for maintaining healthy teeth and gums.
The Smile Studio in Magarpatta is committed to providing comprehensive general dentistry services in a comfortable and patient-centered environment. Our dentists prioritize preventive care, early intervention, and patient education to ensure long-lasting oral health for our patients. Schedule an appointment with us to receive personalized general dentistry services and experience top-quality dental care.
We Welcome Your Question & Comments
Talk To Us Today And We Will Give You Back Your Smile