Laser Dentistry in Magarpatta
Laser Dentistry in Magarpatta
Laser dentistry is a progressive and innovative approach to dentistry that uses lasers to perform a variety of procedures with increased precision, comfort and efficiency. At Smile Studio, a dental clinic, under the guidance of Dr. Amit Domale laser dentistry is regarded as the most advanced technology to provide excellent dental care to Magarpatta patients.
In laser dentistry, specialized dental lasers are used to deliver highly focused beams of light energy. These lasers are designed to target specific areas of the mouth, allowing for precise treatment while minimizing damage to surrounding tissues. This technology offers several benefits over traditional dental techniques, making it a preferred choice for many patients.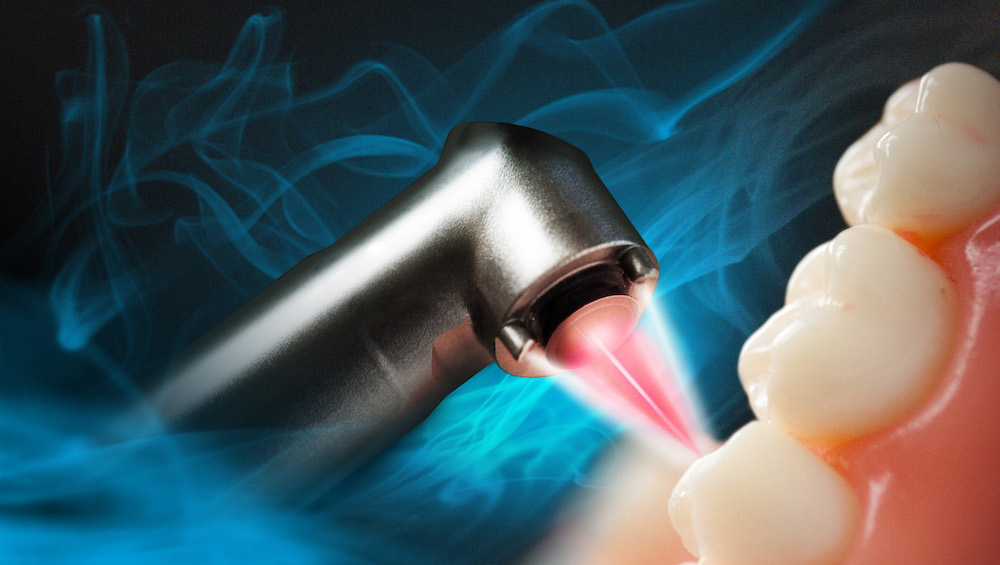 The Smile Studio Dental Clinic utilize laser dentistry for a range of procedures. This includes:
Gum Reshaping: Laser technology is used to reshape and contour the gum line, improving the appearance of a gummy smile or uneven gum tissue.
Teeth Whitening: Laser-assisted teeth whitening treatments provide efficient and effective results, brightening and rejuvenating the smile.
Cavity Detection: Lasers can be used to detect cavities at their early stages by measuring the density of tooth enamel, enabling prompt treatment and preservation of healthy tooth structure.
Gum Disease Treatment: Laser therapy can target and remove infected gum tissue, effectively treating gum disease and promoting healthy gum regeneration.
Under the guidance of Dr. Amit Domale and Dr. Rachita Domale, laser dentistry procedures at The Smile Studio Dental Clinic offer numerous advantages. These include reduced discomfort, minimal bleeding, shorter recovery times, and the potential for less reliance on anesthesia. Laser treatments are often more conservative, preserving more natural tooth structure and delivering precise results.
Dr. Amit Domale and his experienced dental team stay up-to-date with the latest advancements in laser dentistry. They are dedicated to providing patients with exceptional care and personalized treatment plans. By incorporating laser technology into their practice, The Smile Studio Dental Clinic in Magarpatta ensures that patients receive the highest standard of dental care while experiencing enhanced comfort and superior results.
Visit The Smile Studio Dental Clinic and discover the transformative benefits of laser dentistry under the expertise of Dr. Amit Domale. Experience the precision, efficiency, and exceptional dental care that laser dentistry can provide for a healthy, beautiful smile.
We Welcome Your Question & Comments
Talk To Us Today And We Will Give You Back Your Smile