Orthodontic Treatment in Magarpatta
Orthodontic Treatment in Magarpatta
Orthodontic treatment is a specialized branch of dentistry focused on diagnosing, preventing, and treating dental and facial irregularities, particularly issues related to teeth alignment and bite correction. The Smile Studio Dental in Magarpatta recognizes the importance of orthodontics and offers comprehensive orthodontic services to help patients achieve straighter, healthier smiles.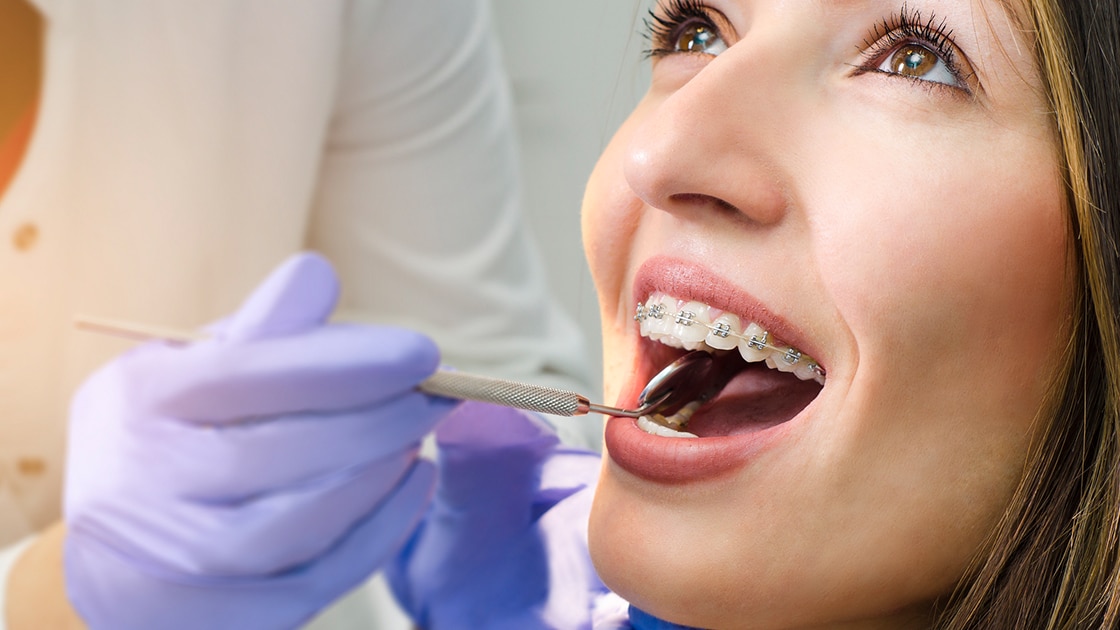 Comprehensive Orthodontic Evaluation: –
The Smile Studio Dental begins with a thorough evaluation of the patient`s teeth, jaws, and facial structure. This evaluation helps identify any orthodontic issues, such as crooked teeth, overcrowding, gaps, misaligned jaws, or bite irregularities.
Customized Treatment Plans:-
Based on the evaluation results, the Smile Studio orthodontic team creates an individual treatment plan tailored to each patient's specific orthodontic needs. Your treatment plan may include various orthodontic techniques and appliances.
Traditional Braces:-
The Smile Studio Dental offers traditional braces, which consist of brackets bonded to the teeth and connected by archwires. The orthodontic team carefully adjusts the wires at regular intervals to gradually move the teeth into their proper positions.
Clear Aligners: –
Smile Studio Dental also offers clear aligners such as Invisalign and Clear Correct. These are custom-made clear aligners that fit over your teeth and gradually guide them into the correct alignment. Clear aligners are removable, discreet, and convenient for eating and oral hygiene.
Orthodontic Appliances:-
Depending on the specific orthodontic needs, The Smile Studio Dental may utilize additional orthodontic appliances such as palatal expanders, space maintainers, or orthodontic headgear to achieve optimal results.
Monitoring and Adjustments:-
Throughout the orthodontic treatment process, Smile Studio Dental will make regular appointments to monitor progress and make any necessary adjustments. The orthodontic team ensures that your treatment goes according to plan and advises on proper care and maintenance.
Retention Phase:-
After the active orthodontic treatment, a retention phase follows. The Smile Studio Dental provides customized retainers to help maintain the newly achieved tooth positions and prevent relapse. Retainers are typically worn for a specified duration to ensure long-lasting results.
Smile Studio Dental in Magarpatta understands the impact of a straight, well-proportioned smile on both oral health and overall confidence. With a focus on patient comfort and satisfaction, our experienced orthodontic team uses advanced techniques and technology to achieve optimal results for patients of all ages.
If you are considering orthodontic treatment in Magarpatta, The Smile Studio Dental is committed to providing comprehensive orthodontic services. Schedule a consultation to explore your orthodontic options and take the first step towards achieving a beautiful, healthy smile at The Smile Studio Dental.
We Welcome Your Question & Comments
Talk To Us Today And We Will Give You Back Your Smile